Hydronic systems couse snow melting
Even in mild climes, your entrance's direction and shading may promote snow melting and ice accumulation on your driveway and pathways. By pumping a glycol solution fluid through tubing that is either put beneath brick pavers or embedded in the concrete, hydronic systems melt snow and ice for small to medium-sized renovations to your house or commercial structure. They are a secure, dependable, and effective way to remove snow and ice from parking lots, exit ramps, stairways, and roads.
How is a snowmelt system installed?
Over the top of the foam board insulation, we put the tubing. When poured, the tube is raised just enough to become embedded in the concrete. The energy required to heat your pad is maximized in this way. This technique enables highly energy-efficient operation. You can finally throw away the shovel with a hydronic heating boiler and a snow melt control.
Additionally, you won't have to worry about forgetting to turn off that switch, thanks to automated snow melting!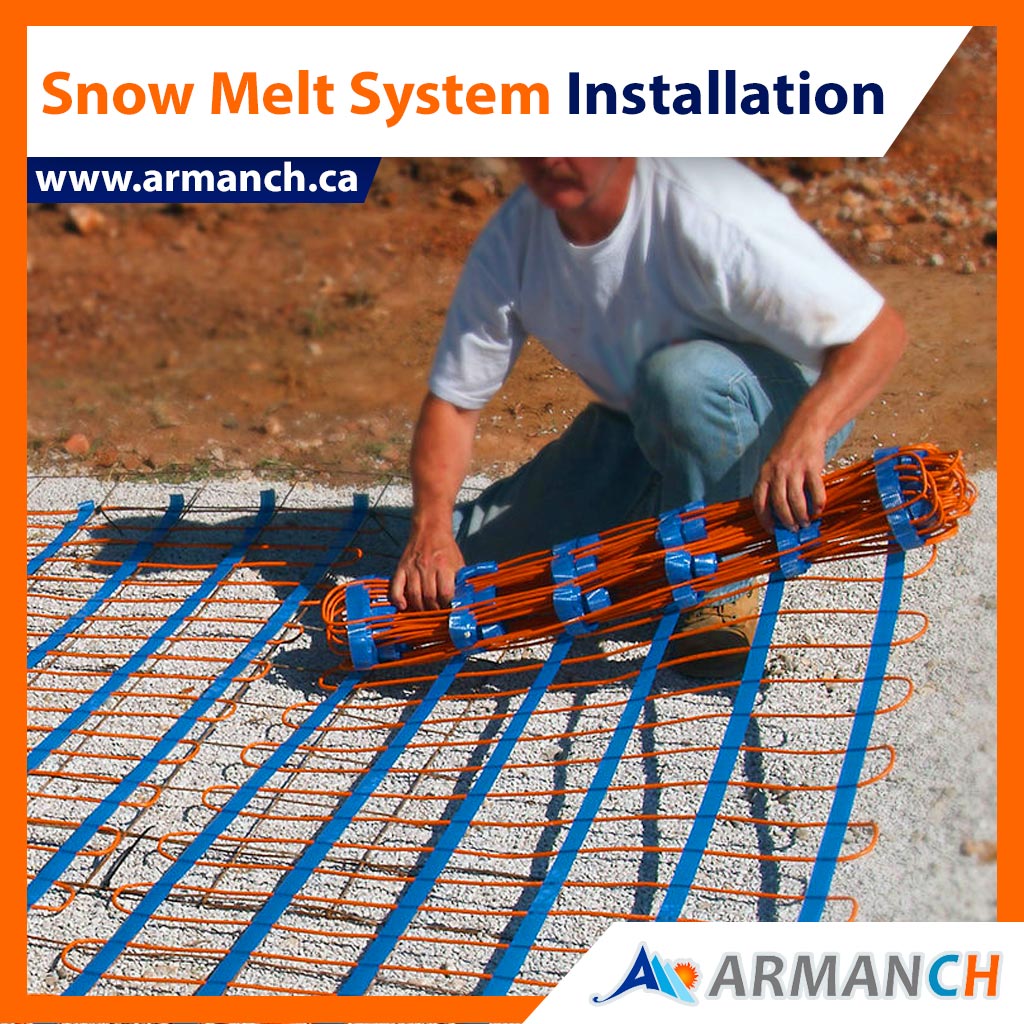 Your Local Area Contractor for any Hydronic Snow Melt System
At Armanch, our experts use a heating tube and a boiler powered by natural gas to repair or install a snowmelt system on any outdoor surface. Another name for it is "heated driveway."
We offer boiler and equipment maintenance and repairs if you already have a hydronic snow melt system for any heated outdoor surface. Not to mention possibilities for improving the effectiveness of your snow melt system. Ask for maintenance or repairs for your snow-melting system.
Snow melting
Image Gallery
We can add a hydronic snow melt system to any driveway or ramp.
A hydronic snowmelt system can also add to any sidewalk or pathway. Not to mention your patios, steps, ramps, and other desired outside surfaces. Even existing concrete can have a snow-melting device installed on top of it.
Armanch is your local supplier of hydronic snowmelt systems for installations, additions, or replacements. Whether you need a snow melt system for a residential or commercial project, we can install one for you.