Hydronic Heating Radiators
Hydronic heating radiator is a fantastic choice because it is more dependable, energy-efficient, and clean than traditional home heating systems.
For installation guidance from a professional and to learn more about the advantages of installing a hydronic heating radiator in your home or business, contact us right now.
Only the best DeLonghi radiators, created to be the ultimate home comfort and heating efficiency solution, are available at Armanch.
The hot water is delivered to radiator panels in selected locations throughout your home by the system, which is installed by utilizing a network of pipes. The thermostat can be used to prioritize and modify these zones.
How Does Hydronic Heating Radiator Work?
Hydronic heating uses a system of pipes buried beneath the house's flooring to circulate hot water. These pipes are connected to radiator panels or trench convectors, which distribute heat throughout the home.
Hydronic heating generates heat through radiation, providing equal heating throughout the house.
What Benefits Can Hydronic Radiator Panels Offer?
Installing hydronic radiator panels in your home has many benefits.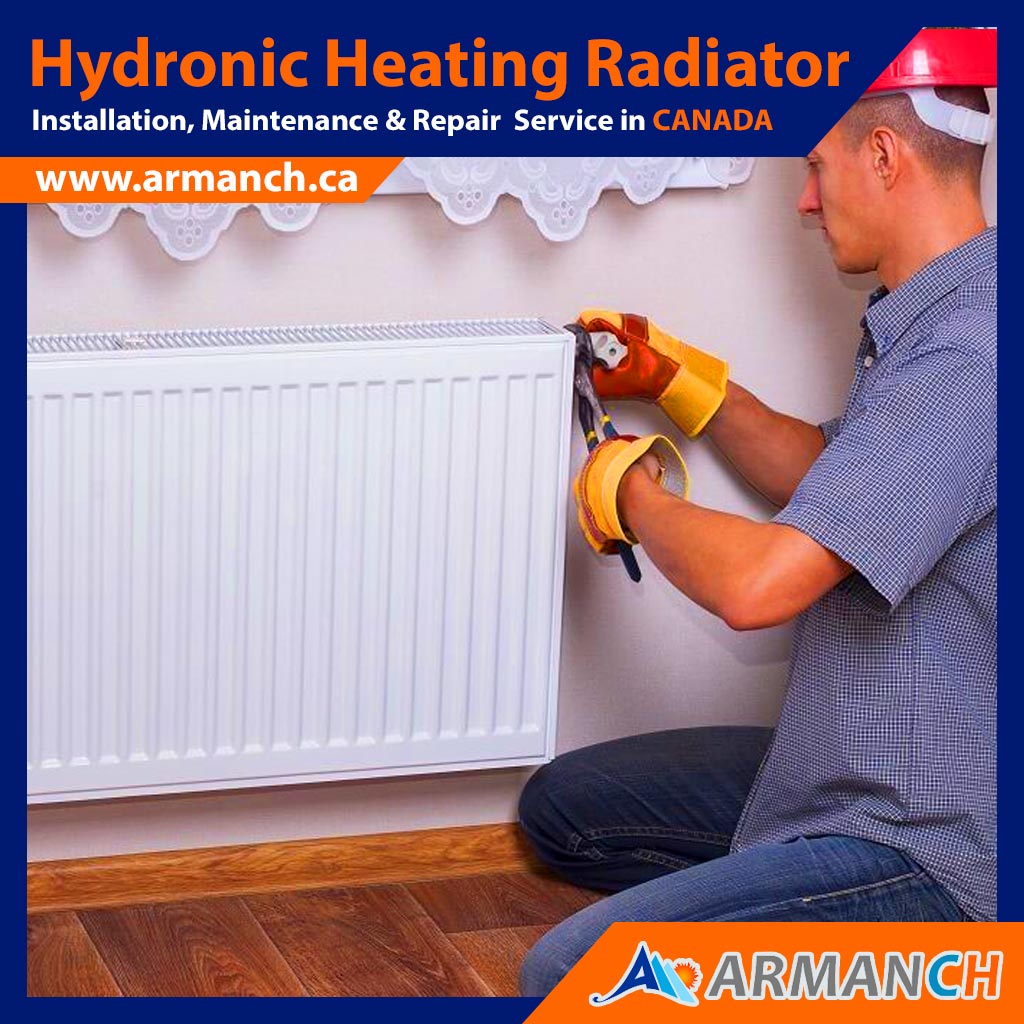 What Is The Installation Time For My Hydronic Heating Radiator?
The number of hydronic radiators installed, their location, layout, and integration into existing pipe systems all affect the time it takes to complete the installation.
Armanch has more than 50 years of experience in hydronic heating, ensuring that your installation is thorough and of the highest calibre.
Why Should Armanch Install My Hydronic Radiator?
Armanch is one of Toronto's oldest and most seasoned hydronic heating firms with a three-decade history of providing top-notch installations and exceptional client care. Their products focus on excellent quality, longevity, and durability, with an industry-leading 10-year warranty guarantee.
Our installation strategy reflects this same emphasis on quality, with hand-selected, in-house, experienced specialists working to give the highest quality installs.
After-sales service is available to maintain and repair installations for the duration of the system.