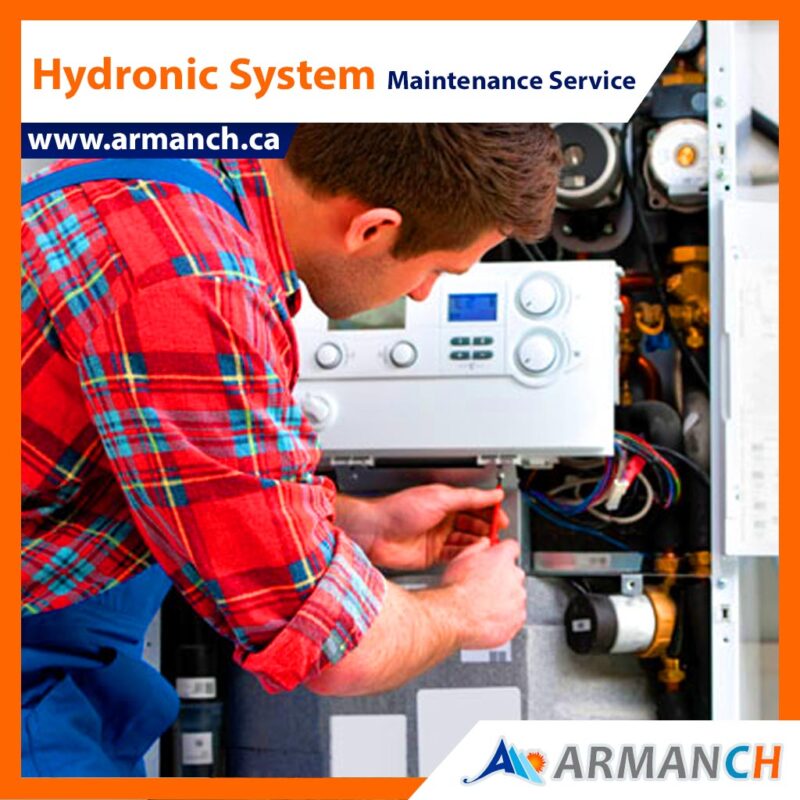 Caring Hydronic System
A hydronic system is helpful in the winter as it warms the water in your bathroom while keeping the floor (and other amenities) comfortable and warm.
The system is safe, healthy, and energy-efficient for individuals who live with it.
Professional, regular maintenance is required if you want to keep using your hydronic heating system for years to come.
Long-term savings are made possible because technicians can identify problems in their earliest stages before they require expensive repairs.
You can expect the following scheduled maintenance from Armanch experts:
Hydronic systems differ depending on the structure, model, and individual parts. They require routine professional maintenance because they are not all created equal. Since the system is used most frequently in the winter, having it checked in the late summer or early fall might prevent problems in the colder months.
Armanch's highly trained plumbers in Toronto can install, maintain, and repair home hydronic heating systems. Give us a call to contact us, and let us know how we can keep you toasty this winter.