ERV REPAIRS
In order to recover as much of the heat energy lost through air exchange to the outside as feasible, Canada developed Heat Recovery Ventilators (HRV). Why do they rarely malfunction? Similar in operation, Energy Recovery Ventilators (ERV) maintain humidity in your home throughout the dry winter months.
Even though it may be unusual, these appliances do occasionally malfunction.
HAVE YOU KEPT UP WITH REGULAR MAINTENANCE?
A sudden system crash should be prevented by routine ERV maintenance. A protection strategy entails:
Filter cleaning and replacement.

Verify the air passage and clean the ducting, grill, and vents as necessary.

Lubricating and cleaning fans.

We are examining the condensate drain.

The heat exchange core needs cleaning.
Additionally, anytime additional repairs are necessary; a maintenance plan subscriber receives a sizable labor rate discount. Although we try to keep your system in tip-top shape, it is occasionally unavoidable.
When it does, rely on Armanch for quick, reasonably priced repairs. We are on call around the clock to ensure your house isn't losing costly, conditioned air to the outdoors.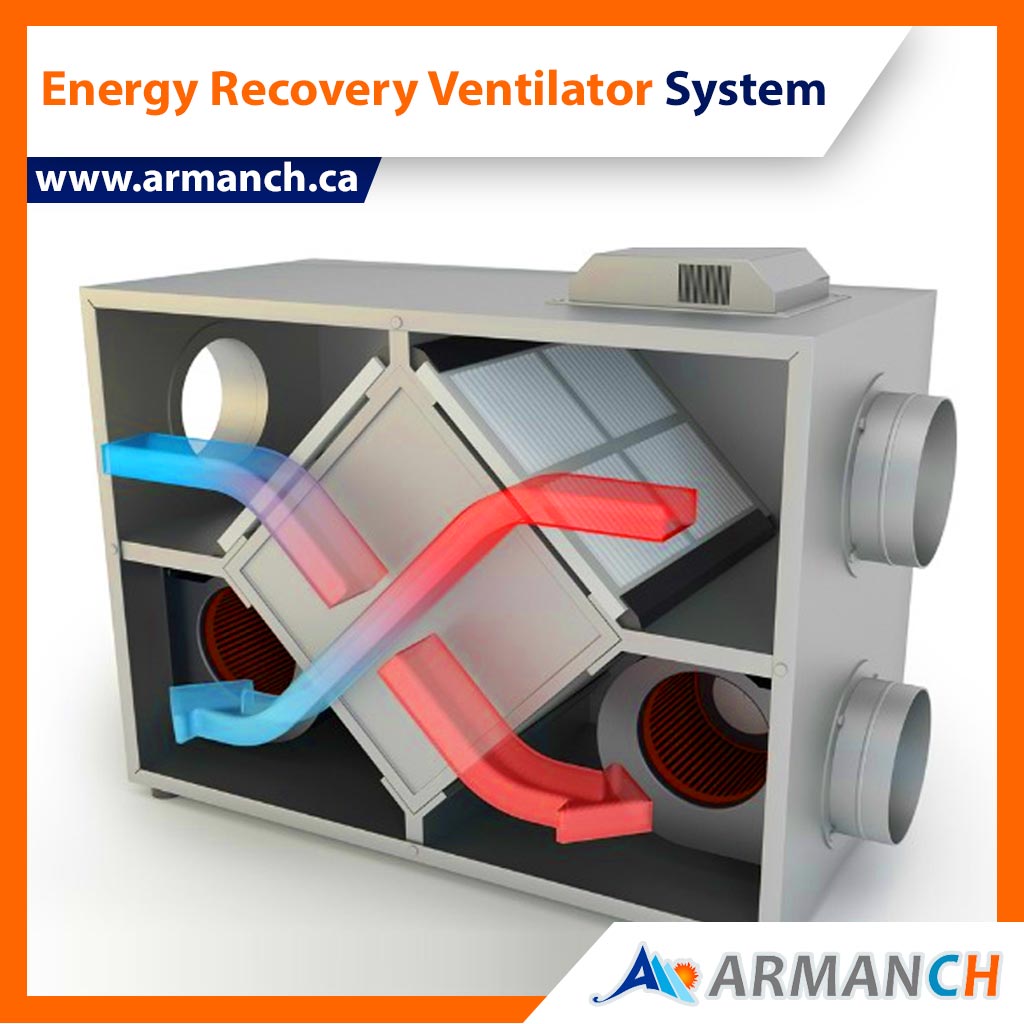 Why Call Armanch for Your ERV Repair?
For your HRV/ERV repair, there are four pretty compelling reasons you should get in touch with Armanch:
With the most recent manufacturer training, we are skilled ERV technicians.

You are assisting the local economy because we are a local company.

Simple pricing, Even if you want the service done well, the cost is still significant.

We abide by the strict guidelines established by us. It indicates receiving the most recent technical expertise and top-notch customer service techniques.
Call the Armanch service team and request a visit. For a hassle-free method to keep your heating system running like new, ask about our Service Plans. Find out why so many neighbors rely on Armanch to fix their ERV and other home comfort systems by contacting us today.
A service representative from Armanch can be called for assistance. Available 365 days a year, 24 hours a day. They guaranteed a response time of 60 minutes for after-hours calls!