Central air conditioner repair, installation, and services
You can trust us to provide you with all the AC supplies and services you require to stay cool throughout the sweltering summer months because we are one of Toronto's top providers of home services.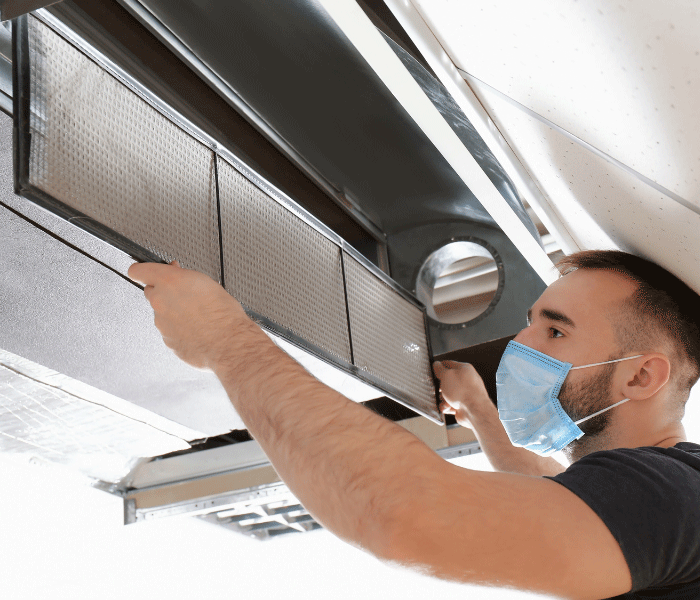 Air conditioning equipment installation
Thanks to our collaboration, we are able to offer the most recent central air conditioning systems from all the top manufacturers, including Bryant. All of them are made to help you reduce your energy bills, fit your specific budget, and meet your home's cooling needs.
We also provide the most recent ductless home cooling systems, which are easier to install, more affordable, and quieter than central air conditioning systems. Whether you decide to install ductless or central air conditioning in your house, our specialists will make sure that your new system is set up fast, correctly, and cleanly.
Air conditioning tune-ups and service
Make sure to have your AC system tuned up annually to prevent any unanticipated breakdowns when you turn on your house cooling system for the first time or during a summer heat wave. Your AC system's energy efficiency will be maintained, and our SureStart AC tune-up may even help it last longer. Get a service contract for your AC system for complete peace of mind.
We have a few options for you to pick from that will fit your needs and budget. Our AC service staff can repair Bryant and other top brands of leading central, ductless, window, and wall AC systems.
Count on our technicians to ensure that your AC system is running at peak efficiency and save you money or handle any central or ductless AC system repairs, 24/7!
Emergency air conditioning repairs
Our emergency services staff is always there when you call, ready to respond as fast as possible and make the repairs you require to keep you cool and comfortable at home if your AC system does break down on the hottest day of the year.
Our emergency service team promises to always be there for you when you call, to always provide prompt and professional customer service and repairs, and to deliver 24/7 service and support that you can rely on—in any weather! Our emergency service covers central and ductless air conditioning systems from all leading brands.
Does your AC equipment need repair? We can help!
Need repairs now? Call Us Now.