Commercial Walk In Cooler and Freezer Repairs

If you work in the food service sector, you know how essential a well-operating walk-in freezer or cooler is. Your walk-in freezer's durability depends on proper upkeep and care and prompt repairs should something go wrong. The problem can worsen the longer you put off scheduling efficient walk-in freezer repair.
Your business' walk-in freezer guards goods worth tens of thousands of dollars and adequately stores food for your clients.
At the first indication of a problem, contact the professionals at Armanch.
We provide trustworthy commercial walk-in freezer repair service to ensure no delays and work around your schedule.
We even offer a one-year quality guarantee along with our repair components and labor.
Additionally, we provide upfront fixed rates without additional overtime work expenses.
Common Walk-In Freezer Issues We Repair
The Armanch appliance repair specialists have experience working on all models of commercial walk-in freezers and coolers, so they in fixing a variety of typical issues like these:
Absence of power - A tripped circuit breaker or a blown fuse could cause your walk-in freezer's power outage. You can also have a control board issue or wiring problems. Fortunately, Armanch specialists are excellent at identifying and effectively resolving problems.
There is too much heat. -

A walk-in freezer may begin to warm up if it is filled with too much product or the evaporator has accumulated frost. This issue can also occur in walk-in freezers or coolers utilized extensively (with frequent door openings).
Constant running of the motor -

If a walk-in freezer's motor runs nonstop, there may be a refrigerant leak or another breach allowing cooled air to leak out. The appliance and your energy bill both suffer from this issue, so it needs to fix immediately.
Ice Buildup - In a walk-in freezer, ice buildup on the evaporator coils or air vents shows the presence of at least one underlying issue and the requirement for expert maintenance. To have a technician from Armanch look it out, call them.
There is ice in the drain -

Ice can build up in the drain pan of a walk-in business freezer due to a clogged drain line or a broken heater. It will help if you seek Professional help to resolve this issue before the frozen stock is compromised.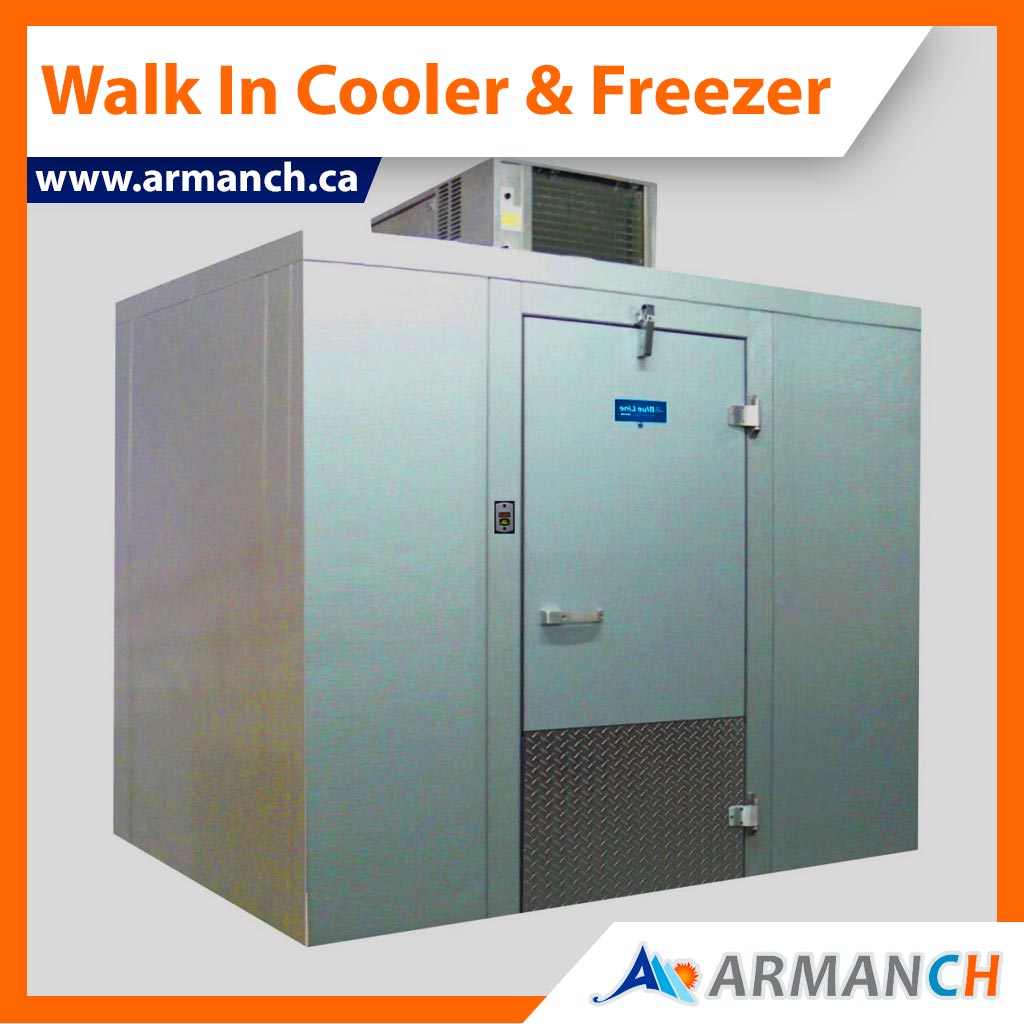 We Deliver Fast & Reliable Service on Your Schedule
You can contact the professionals at Armanch for prompt and dependable service if you need help with your walk-in freezer or any other commercial appliance.
When you have a business to run, we know that a broken walk-in cooler or freezer is more than just a minor annoyance.
For this reason, we want to work with you to identify the issue as quickly as possible and on your schedule.