Make-Up Air Unit Needs Regular Maintenance
Make-up air unit systems are intended to "make up" the air exhaust fans taken out of your interior space. These systems remove the stale, existing air that cannot be recirculated and replace it with fresh, tempered air (heated or cooled) outside your building. Because they safeguard the building's indoor air quality, these systems are highly advised for locations vulnerable to harmful environmental conditions, such as manufacturing plants.
Here are a few common indications that your makeup air equipment needs maintenance:
Repairing & Service Make-Up Air Unit
A breakdown of a makeup air unit is the last thing you want to deal with in your building because it is expensive to replace, and you risk shutting your doors for health and safety reasons. However, when you have Armanch plan routine maintenance on your unit, averting this catastrophe is simple.
To spare you the worry of a broken-down team, our professionals will ensure that your system is in good shape and that all minor repairs are handled.
Along with others, we offer the services listed below:
Filter Change

Check and Align Belt Drives

Clean and Lubricate the Motor

Inspect and Clean Cooling and/or Heating Coils

Check Burners

Lubricate and Inspect Bearings

Ongoing Maintenance Contracts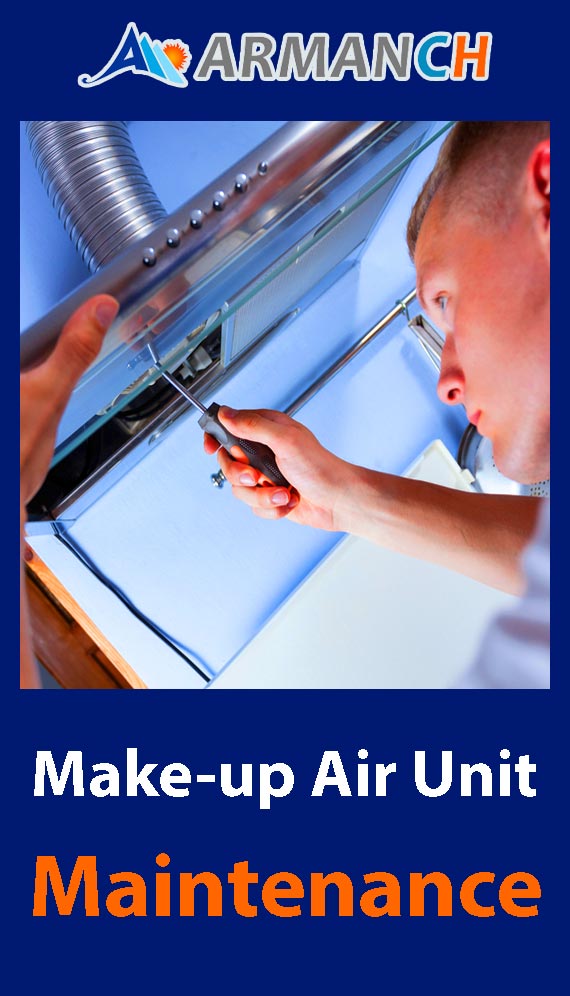 Installing Your New Makeup Air Solution
You might need more makeup air if you're having problems with comfort and humidity at your place of business. Yet, your HVAC-R system is in good functioning order. Armanch can provide a high-quality installation solution that meets your needs, making balancing out your air quality straightforward.
Armanch Can Serve Your Business' Makeup Air Needs
Installing a makeup air unit can address your ventilation problems, resulting in a safer, more comfortable working environment whether you run a commercial kitchen or an industrial operation. Let's begin working on a makeup air solution for your business immediately! Make an appointment to start the procedure.